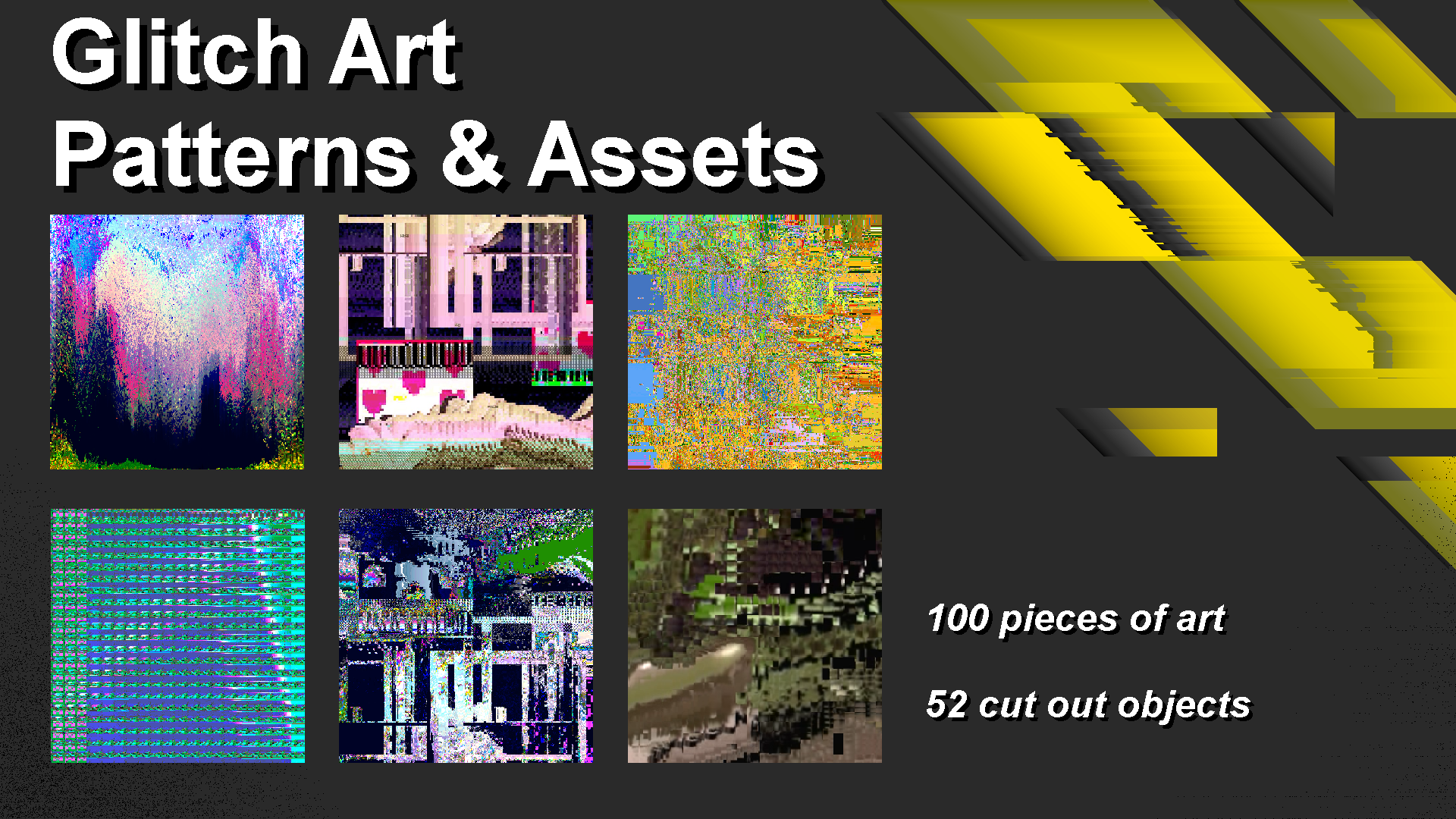 Glitch Art Patterns & Assets
A downloadable asset pack
Well hello! Thank you for checking out my art!

This asset pack is a little different than my pixel art. Glitch Art Patterns & Assets offers over a hundred pieces of textures and art created for graphic design. All art in this is made with some pretty unusual techniques. from Datamoshing videos, converting images to sound, to pixel sorting and hand made filters. This pack has some intricate patterns and colors that only Glitch Art can bring.

These pieces are also a little personal. They show a good portrait of my technique and style. They are uniquely me. And now I give them to you to turn into what ever magical art you wish to create with them!

(completely free license by the way. You are free to reuse, sell, edit, anything you want. )
Download
Click download now to get access to the following files:
glitch art assets.zip
77 MB
Comments
Log in with itch.io to leave a comment.
this is beautiful art. thank you ! <3
Wow, some of your art pieces in this pack are just mezmerizing :o They look incredible, and if the licence is free then I clearly want to incorporate them in one of my TTRPG :D
Thanks for sharing this asset pack :)
absolutely! Let me know what you come up with! I looked at The Gates of Truth TTRPG page and I got to say, it looks really interesting and I'm going to have to get it soon.
Hi ! So this is only a "demo"/a teaser with only the system and premise but here is the project :D